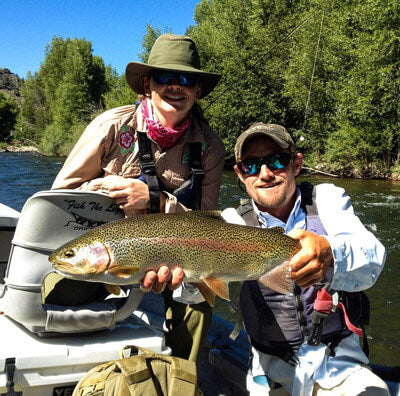 Hunter Pierson
Dillon, MT
303-908-0209

Hunter Pierson is a Colorado native who grew up with a fly rod in hand, and ever since 2002 he has been sharing his love of the sport by guiding people on the rivers and streams of Colorado. After exploring all that his home state had to offer, Hunter moved to the Gunnison River Valley which has the most variety of waters, and over 70 miles of navigable river. Hunter spends over 200 days a year on the rivers, yet still manages to learn more with every experience.

"I am one of the lucky ones, whose passions and carreer are the same. There is not a single day that passes that I'm not grateful for the opportunity to guide fishing, and share my love of the outdoors."

When not on the water, Hunter loves to pursue both small and big game all over the rocky mountains.
"Hyde Drift Boats are the best boats on the river, and the amazing innovative designs, are backed by the best customer service in the industry. For any river, Hyde Low Pro XL is my boat of choice."
- Hunter Pierson