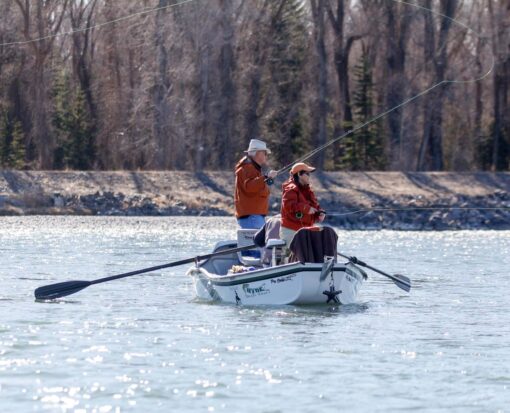 Journal of a Fly Fisherman
THE FISHING JOURNAL OF LAMOYNE HYDE
My name is LaMoyne Hyde, I am a descendant of many generations of fisherman and entrepreneurs. My ancestors are woven into the earliest movements to the west from Vermont to New York then westward ending up in Wyoming in the 1860's. From my youth, growing up in western Wyoming, I have been infatuated with water and everything that lives in it. I grew up with some of the great rivers right in my back yard, like the Snake River, the Salt River, the Teton, the Henry's Fork, the Madison, the Green River and the list goes on. 
My first introduction to fishing came from my Father, Grandfather and Great Grandfather Hyde of which were all great fisherman. My Great Grandfather was one of the first pioneers to move into the small town of Auburn Wyoming.
As soon as I finished with the chores around the ranch my brothers and I would head for the river to catch breakfast, as fish were plentiful and all of my family loved fresh fish with potatoes and eggs to start the day.
As I grew older my passions turned primarily to fly fishing and my perimeters grew to rivers in Montana, Idaho, Utah as well as many other rivers around the world that I could get time and money to visit. 
My fishing partners turned to my sons as they grew older. They also became very accomplished fisherman. After my family was raised my wife J.Ann decided to take up fly fishing and soon became harder to get her off the river than any of the rest of our family including the boys. 
For many years I ran a business unrelated to fishing just so I could earn enough money to go fishing and finally after a long period of time I decided to slow down. I bought a big boat to run south east Alaska. It was fun for about six weeks, but fishing every day was a little too much fishing even for this man so, upon returning to our home to Idaho my wife and I decided to get serious into the fishing business so I started to design a drift boat that was really designed to have all the creature comforts that a fisherman could want and to develop a drift boat that would handle all the different rivers of the world.
In my younger years, I had been involved with my family in building crop duster airplanes and later I learned to flying, so having to learn aerodynamics to fly I started to convert the similar physics and principles of aerodynamics to hydrodynamics I used the principles of both to develop my own drift boat design using both techniques.
When I started out building boats I was only intending to design and sell enough drift boats to be able to write off my fishing trips, but I got carried away and thus started the beginning of Hyde Drift Boats and the rest is history.
Hyde Drift Boats have become a common site to the rivers of the world and I have been fortunate to have broaden my fishing trips to rivers all over the world and yes I can still write off my fishing trips and meet some of the greatest people in the world! I have fished from North Alaska to Southern Chile and from east coast to west coast. Product testing of course!!
With this introduction I have decided to write some of my travels in journal form however this is not all of my fishing trips but some of the ones that stand out in my memory. I hope that these journals will entice you to enjoy some of the great rivers that I have had the opportunity to visit.
I hope to see you on one of these rivers.
Journal of a Fly Fisherman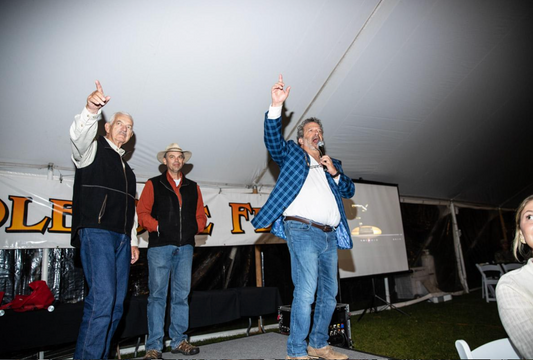 The 2023 Jackson Hole One Fly was another great event. Year after year the generous nature of the teams and board continue to astound me. We at Hyde Drift Boats are...
The 2023 Jackson Hole One Fly was another great event. Year after year the generous nature of the teams and board continue to astound me. We at Hyde Drift Boats are...