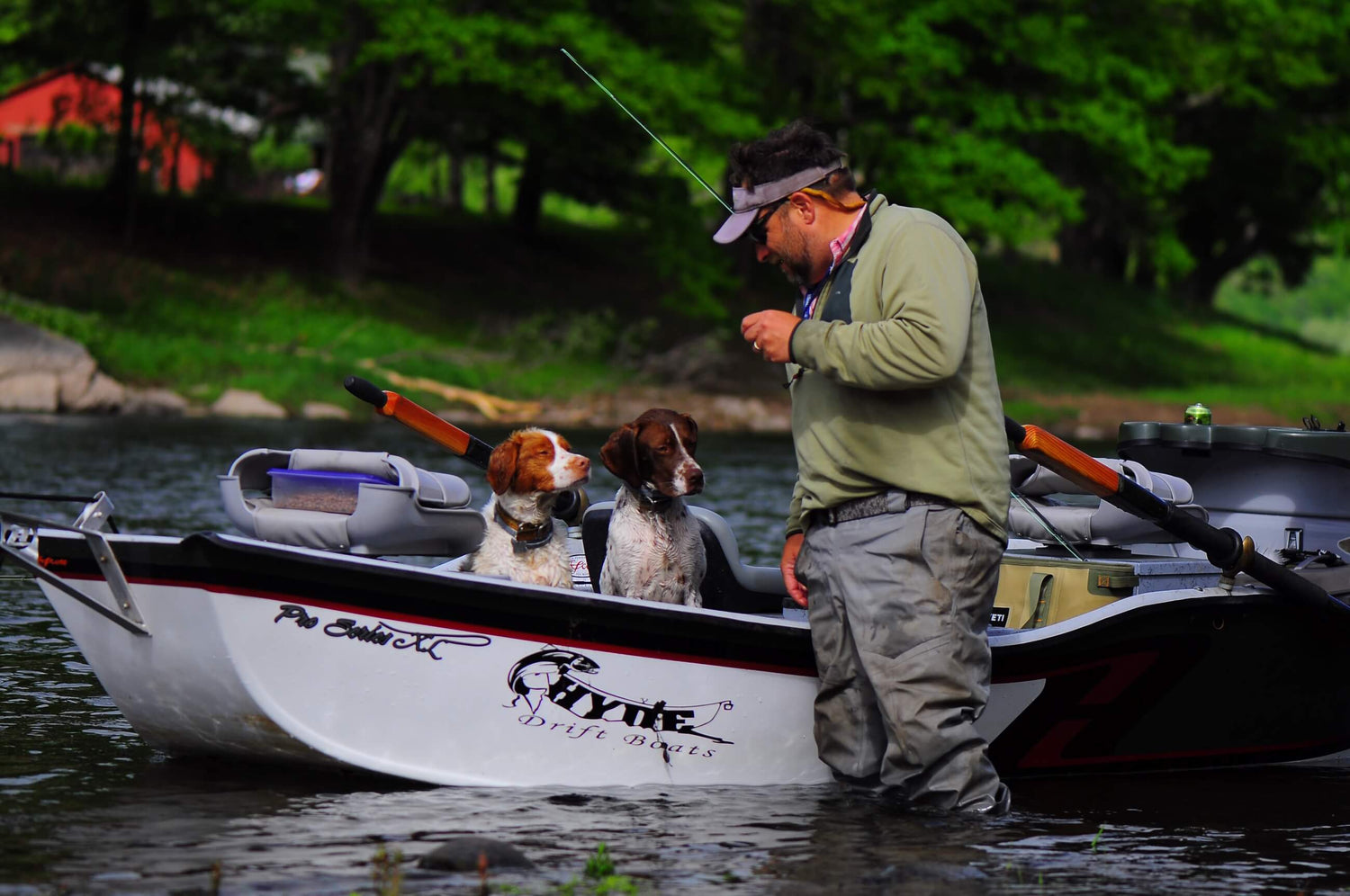 Capt. Jason Dapra
New York, New Jersey
631-662-4734

Captain Jason Dapra owns and operates BiltzBound Guide Service, fishing the New Jersey Shore, Montauk, New York and the Upper Delaware River system. Jason began fly fishing at an early age, spending countless hours on the rivers in his home state of Connecticut. For as long as he can remember Jason wanted to be part of the fly fishing industry- not many 6th graders dreamed of one day owning a fly shop! He ended up starting BlitzBound in 2001, specializing in fly fishing in saltwater.

Although saltwater fly fishing is the main focus of BlitzBound, Jason's true love is trout fishing. He is fortunate to be able to guide on the upper Delaware River which provides endless world-class float trip opportunities on The East Branch, West Branch and Main Stem. The Delaware looks like a big western river and the trout are wild and smart. Jason loves helping to take his client's presentation skills to the next level, as the dry fly fishery is as technical as it gets- he estimates that he yells "reach" about 200 times a trip (in a nice, coaching way of course).

"I have been so blessed to be able to guide on the Delaware. I do a lot of trips on the salt- big boat, big flies and intense run and gun type of trips. But most of my saltwater clients have now also become my river clients as well- after years of me talking about the magic of floating the river in a drift boat and using every bit of skill you have as an angler to catch these beautiful wild fish, they had to try it and became hooked on it as well… and the fact that both my bird dogs, Trout and Tippet, come on every float trip with me definitely makes a day on the river better than any other!"

Jason is extremely passionate about not only the sport of fly fishing, but also the "lifestyle" that comes along with it. Fly fishing is not just about catching fish- it's about enjoying the beautiful places the fish we pursue live in, the camaraderie with fellow fly anglers and, most importantly, the fun of it all – fishing, hanging out at the bar/campfire talking about fishing… It's all good!
"Being a good fishing guide is important to me… Hell, I will go as far to say that it actually helps define who I am. To be good at this, I feel you need to have the right skill set, knowledge, work ethic and enthusiasm… and the right gear! Nobody wants to pay a guide that provides marginal equipment and a poorly designed/maintained boat. My Hyde rows great, looks great and is so easy to work out of. They thought of every detail in building these boats from multiple storage and set-up options to chine guards that really save my butt when rowing out in low water late at night. There is really no place I'd rather be than floating down the river in my Hyde… with my dogs of course."
- Capt. Jason Dapra