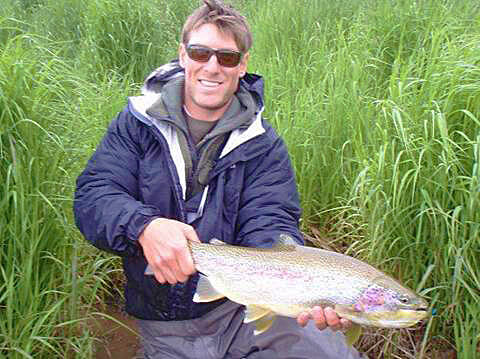 Spencer Morton
Jackson Hole, WY


Spencer Morton won Top Guide honors at the 2012 and 2013 One-Fly, beating out a field of 60 guides from throughout the region. Hailing from Stowe, Vermont, and carrying a degree in fisheries and wildlife biology, Spencer has made quite a splash on the Jackson scene. He is one of our most requested guides due to his combination of knowledge, experience, and energy.

Spencer Morton Professional Fishing guide Having guided in Wyoming, Vermont, Alaska, and Seychelles. Spencer is extremely knowledgeable on a variety of fishing subjects including stream dynamics, trout physiology, and entomology. He is also a board member for JHTU.

In the winter, Spencer plays for our local hockey team, the Jackson Hole Moose. Spencer is an excellent guide who's passion and excitement are bound to make a day on the river a memory to last a lifetime.