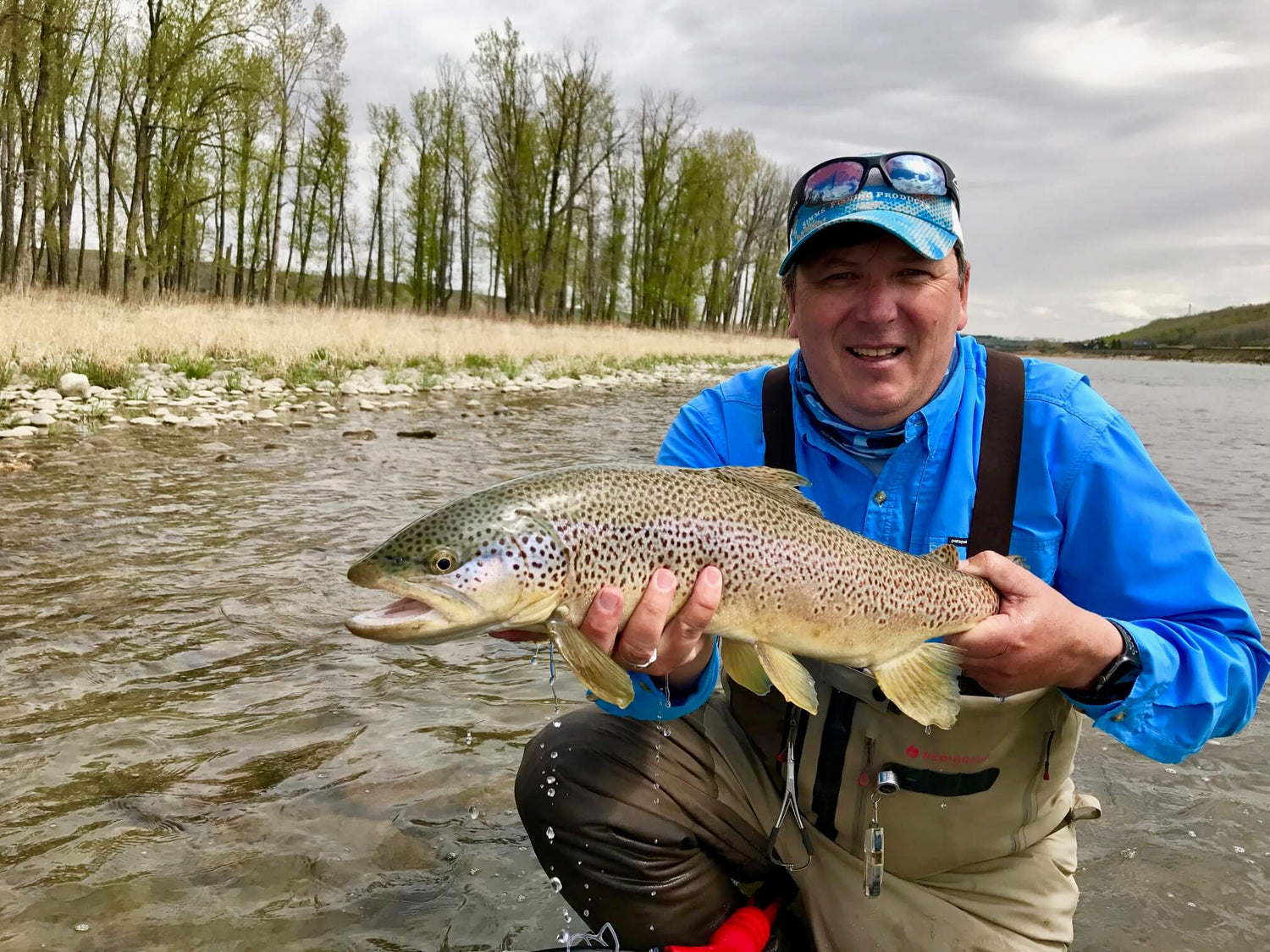 Terry Johnson, Fish Tales
Calgary, AB
403.710.7888

Terry's spent most of his life as an angler and easily the last 18 years as a fly angler. He loves the sport of fly fishing, but beyond that enjoys sharing his knowledge and experience as a Certified Casting Instructor with others including his four sons.

Terry is head guide for Fish Tales and as such has developed a reputation as one of the hardest working guides on the Bow. He's often seen hauling the boat back upstream so his client's can have a second (or even third) chance to fish a run.

When Terry isn't guiding or in the shop he's spending time on nearby trout waters or heading out on other fishing adventures. Recently, Terry's fishing adventures have included trips to Cuba where he fishes for bonefish, 'cuda, and tarpon. Prior to catching the saltwater bug, Terry made regular trips west where he enjoyed fishing for B.C. steelhead.
"When it comes to the best, Hyde is it."
- Terry Johnson, Fish Tales