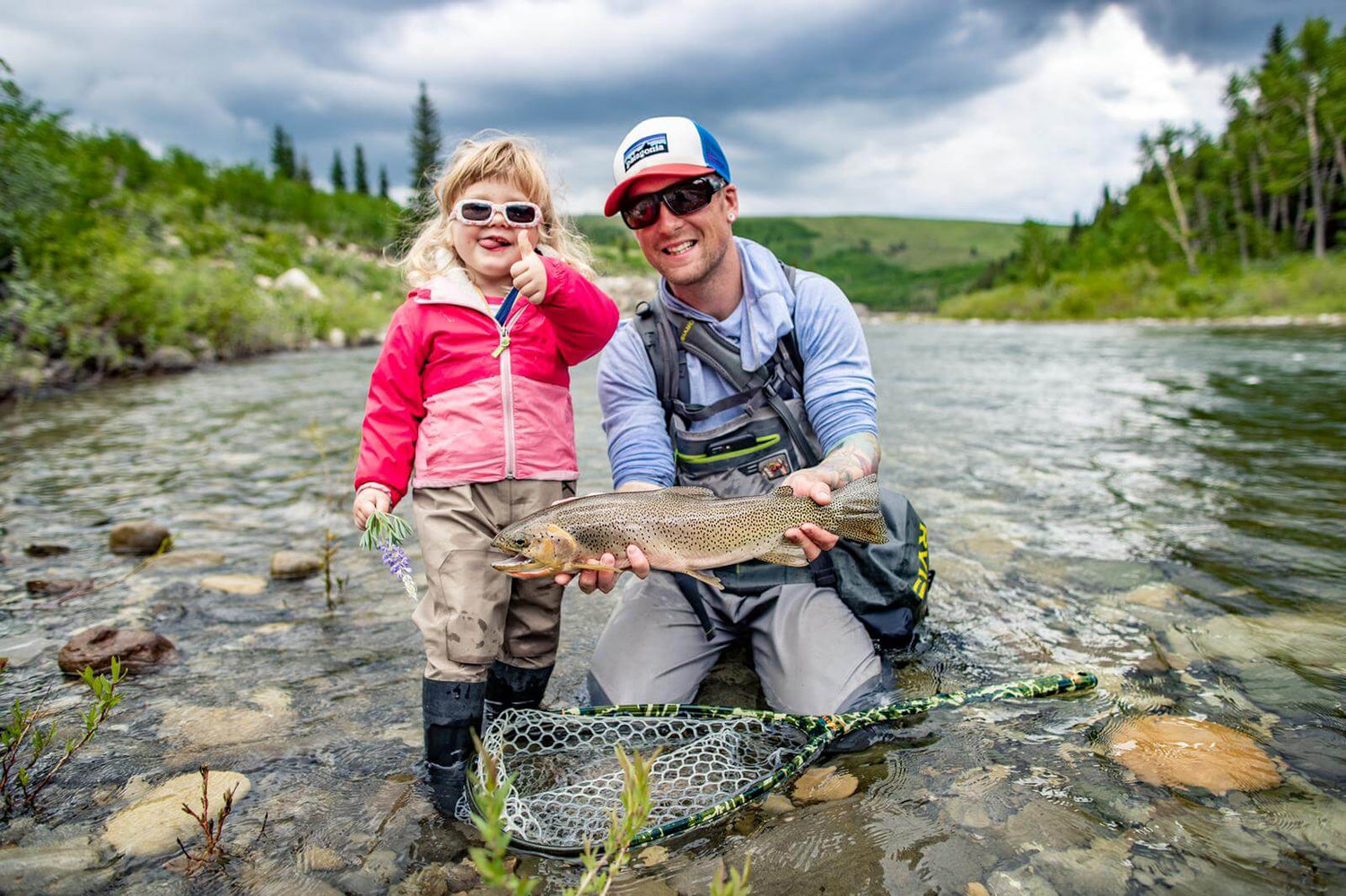 Tim and Wren Hepworth
Alberta, Canada


Tim was born and raised in southern Alberta, Canada. He has spent his entire life outdoors. Hunting and fishing have always been a huge part of his life. Tim first picked up a fly rod as a teenager and although he took a few breaks from it here and there he has spent the last ten years totally obsessed with fly fishing. Tim is a full time paramedic for the province of Alberta and spends his summers as a fly fishing guide for Fly Fishing Bow River Outfitters.

Wren was born almost five years ago and has been inseparable from Tim. At 6 months old she started fishing with Tim and the rest is history. She is one of the crew. From lots of mountain days to hours on end in the boat, nothing makes her happier than fishing with her dad. Her favourite fish are brown trout and her favourite bugs are stoneflys. Wren even has her own custom mini Hyde boat to match her dads. Head on over to their Instagram page @timandwren to follow along on their adventures.
"In my opinion there is not a better boat on the market. Hyde has done such a great job with the fine details and have created such a versatile boat. As a guide here on the Bow River my XL Low pro has been the perfect choice. If you see Wren and I out on the river wave us over and we can swap a few fish stories! Make the right choice… choose Hyde."
- Tim and Wren Hepworth