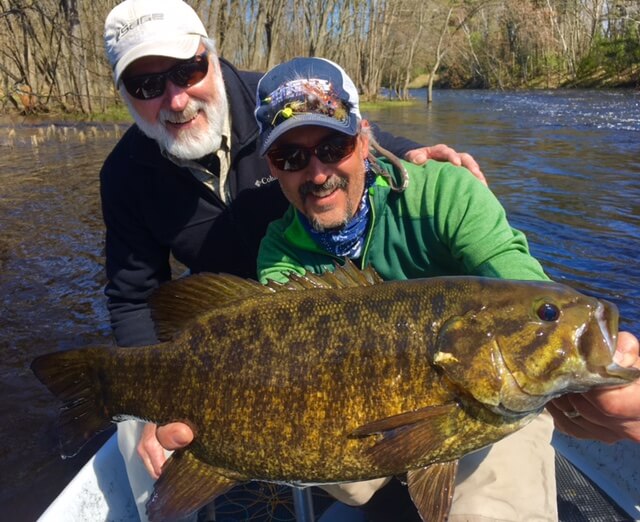 Tim Landwehr, Tight Lines Fly Fishing Co.
De Pere, WI
920-336-4106

Tim Landwehr is the owner of Tight Lines Fly Fishing Co. in De Pere, Wisconsin. Tim has been a professional fly fishing guide for most of his adult life. He has guided some of the famous rivers of the West, but his warm water roots brought him back to his home state to open a fly shop and guide service. Tim and his crew of guides float the rivers of Northeast Wisconsin in western-style drift boats.

Tight Lines Fly Fishing Co. was the first shop/outfitter in the Midwest to incorporate drift boats for chasing River Smallmouth Bass. Tim and his staff of guides just completed a brand-new book called Smallmouth Modern Fly Fishing Methods, Tactics & Techniques. The new book showcases all the new information that has been learned over thousands and thousands of guided trips on his warm water rivers. Tim employs 8 full time River Smallmouth guides and still puts in countless days on the water himself. He has been featured in ESPN Outdoors, OLN, Fly Fisherman Magazine, Catch Magazine, Fly Fishing Film Tour, Badger Sportsman, Eastern Fly Fishing, Sporting Classics and has hosted the Midwest Sportsman television program. He and his guides were also featured in the Guides and Destinations edition of Gray's Sporting Journal.

Tim has been a Hyde pro for almost 20 years and to this day says that they "build the best boat in the country for both rowing and angling…. period". With thousands of guide trips under his belt he could not do it without is most important tool, his Hyde drift boat.
"We needed a boat that could hold in postion easily in skinny water, while customers make casts to good holding areas. We also need a boat with a lot of room for coolers and gear. The new Hyde Lo Pro XL does it all! This is by far the finest boat I have ever had the privelge to guide out of. This year LaMoyne sent me the new Power Drifter 18" with the Evinrude E-Tec 60hp jet. All I can say is WOW. This has opened up new water that has not been touched by fly anglers. Lots of room and up on plane in seconds. Job well done Hyde."
- Tim Landwehr, Tight Lines Fly Fishing Co.